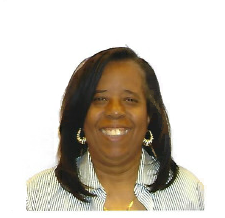 MiOTA Member Spotlight: Dr. LaDonn People
Dr. LaDonn People
received her Bachelor of Science Degree in Occupational Therapy from Eastern Michigan University in 1971 and her Master of Arts Degree in Occupational Education from the University of Michigan. She earned her Doctor of Philosophy in Instructional Technology from Wayne State University.
Here is the wonderful occupational journey of this dynamic and inspirational member in her own words:
My early career started as an Occupational Therapist working at Detroit Osteopathic Hospital on the Stroke Demonstration Unit in Highland Park Michigan. My primary area of interest was in physical disabilities.
I have a personal mission and passion to strengthen and empower individuals with education and through advocacy. I felt I could help more people have access to OT if I were teaching a therapist rather than treating one patient at a time. When I was offered the opportunity to teach, I took up a position at the then Wayne County Community College (WCCC) now District (WCCCD) teaching occupational therapy assistant students. I taught at WCCCD for many years and when given a King Chavez Parks Fellowship, went on to teach at EMU. After teaching six years at EMU, I returned to WCCCD because the student body was more diverse, and I felt I could help more minority students get into the profession. After returning to WCCCD, I wore many hats serving as faculty, fieldwork educator, and acting program director.
I have presented both locally and nationally on Occupational Therapy and education. As currently relevant, I have co-authored articles on Cultural Sensitivity Training for OT in Physical Disabilities SIS. I also co-authored a chapter on Activity Analysis in the Ryan's Occupational Therapy Assistant: Principles, Practice Issues, and Techniques.
I have served on committees in several OT / Education organizations including the Michigan Black Occupational Therapy Caucus (MBOTC), MiOTA executive board and conference planning committee, Michigan Council of Education (MCOE), and WSU OT Depart Strategic Planning Committee. Additionally, I served as the co-chair of the Detroit Occupational Therapy Association (DOTA).
After working for over thirty years in OT and retiring from academia, I turned my focus to the community. In 2018, I carried my mission of strengthening and empowering individuals in the Detroit Public Schools Community District (DPSCD) by developing and introducing the "Let's Read Program". It is a community volunteer program focused on helping young students read, improve their reading skills beginning at kindergarten.
I have received numerous awards and honors over the years including the King- Chavez- Parks Fellowship, Eastern Michigan University Alumna Achievement Award, Wayne County Community College District Outstanding Service Award, National Institute for Staff and Organizational Development (NISOD) Excellence Award, The Chair Academy Exemplary Leader Award, Michigan Black Occupational Therapy Appreciation Award, The College of Health, Human Service Eastern Michigan University Dean's Service Award and MiOTA Service Award.
However, I truly cherish the "Who's Who Among America's Teachers Award" because I was nominated by one of my students. Recently, I received an award from the National Action Network, "Martin Luther King Dream Keeper's Award (2020)".
I joined MiOTA as a member around 1971. I believe that being part of OT organization is important for both the therapist and the organization. Being a member of MiOTA provides opportunities for personal growth, and organizational growth. A member will be able to network, collaborate, keep abreast of current trends and professional developments, stay informed, and dialog with those of similar interest. Furthermore, it gives an opportunity to engage in leadership roles. It gives the member a voice and opportunity to help make decisions in the directing the future of our profession. Membership also provides an opportunity for advocacy, community outreach and engagement, role modeling and visibility.
If you would like to be highlighted or would like to nominate a MiOTA member, please email us at
website@miota.org
---
MiOTA's Statement on Inclusion, Diversity, and Occupational Justice
Amidst the suffering that the state of Michigan has experienced due to the COVID-19 pandemic, we now join the nation in grieving the deaths of Amaud Arbery, Breonna Taylor, and George Floyd. Most recently, the murder of George Floyd by four police officers in Minneapolis has revealed the virus of racism that has been present through our society largely unseen and unaddressed for decades. The murders of Ms. Taylor, Mr. Arbery, and Mr. Floyd have unleashed a massive protest movement across the country. These protests are the expression of years of pent-up frustration with racism and inequality.
As an association and members of a profession that espouses the ideals of inclusion, diversity, and occupational justice we cannot remain silent regarding the events of the past week. Our actions and inactions send a strong message about what we think and what we believe. The structural violence and systemic racism that has existed for years within our nation has once again been brought to light with the unnecessary killings of Mr. Arbery, Ms. Taylor, and Mr. Floyd. In addition, over the past two and half months, in the State of Michigan and across the nation, we have been witness to the disparities and equities as African Americans die in greater numbers due to COVID-19.
We must openly denounce the attitudes and beliefs that result in yet another person of color being killed at the hands of those who are charged with serving and protecting. We must also work to address the medical and economic crisis that exists in marginalized communities of color. Our professional commitment to inclusion, diversity, and occupational justice requires that we not only have conversations about occupational justice but that we act to address the social conditions that restrict what people can do and what they can be. As occupational therapy professionals, we must be agents of healing for individual bodies, for our communities, for our state, and for our society.